This week, we are THRILLED to start the TPT Seller Challenge!
We have enjoyed getting our blog back on track! The aches of early pregnancy, the pains of closing out the school year caused us to neglect our blog, Instagram, TPT, etc.. for a few months. So, as the first trimester has passed for both of us, it is time to refocus our attentions back to this community of bloggers and friends we have met! All that said, we are excited to accept this TPT Seller Challenge and look forward to connecting with some new friends!
We recently made over an old unit that we HATED! Haha Being one of the first units we uploaded to TPT, it was definitely not our best work! We had just learned how to use PowerPoint and did NOT know what we were doing! (Why didn't someone say something? :)
The original Weather Unit we posted was a Math mini pack. Not only did we update the cover, fonts, clipart, and Math activities; we also added Reading centers to complete this unit.
This week, our NEW and IMPROVED Weather Unit is on sale for only $2.00. Click below to check it out on TPT.
Go check out the AWESOME ladies who have put this challenge together!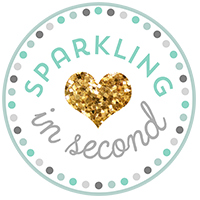 Stay tuned for the second installment of "Tell All Tuesday" tomorrow!